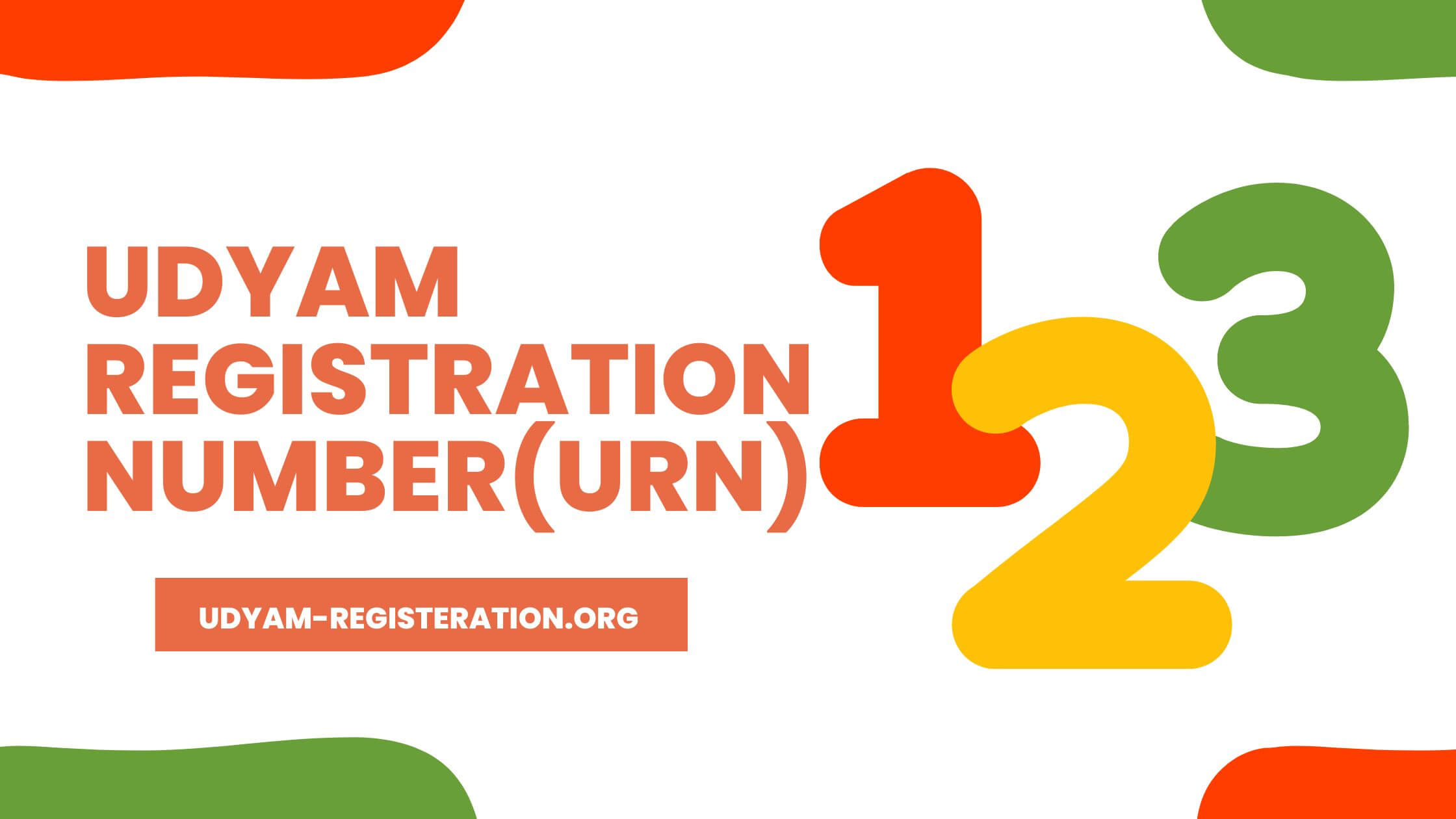 URN - Udyam Registration Number
Udyam Registration is a new online alternative for the Udyog Aadhaar registration for small or Medium Enterprises. This latest Udyam registration would ease the procedure for business and business owners and will receive an e-recognition certificate and a unique number known as Udyam Registration Number. To have micro, medium-sized companies listed under the Ministry of Micro Small & Medium Enterprise (MSME).
Udyam Online Registration allows entrepreneurs and company owners in India to take advantage of tremendous opportunities under the new MSME scheme of the Government of India. One of the main advantages of registration is that you can conveniently incorporate both the business and central government company schemes into the state. If any business wishes to take advantage of such government-run schemes, it must go through the requisite registration process.
Udyam registration plays a vital role, particularly for small and medium-sized enterprises in India. It is observed that a nation's overall economic development relies in large part on its small and medium-sized enterprises.
Documents required for Udyam Registration Number
The application process for the Online Udyam Registration Number is based on self-declaration, and there is no additional requirement for uploading any documents, certificates, letters, or documentation. The user will only need to provide their 12 – digit Aadhaar Number, Pan Card, and Bank Account details Business for the registration process. Physical documentation or other soft copies are not needed. The process as a whole merely requires information regarding your business.
Registration Process for Udyam Registration Number online
Every company that wants to apply for an Udyam certificate will first access the official website.
The company will obtain a Udyam Registration Number after a successful registration.
On the Udyam Registration Portal, you can find "New Company not registered as an MSME" Click on that.
You will be forwarding a form to the new landing page afterward. Fill out the form information, such as Aadhar number and company name.
Then validate and generate OTP.
After successful completion of the application, you can get a certificate. Certificates can only be given electronically.
This certificate has a dynamic QR code from which the portal web page and the company details can be accessed.
And registration costs are not applicable. And no requirement to renew the registration.
The registration phase is completely free. No fees or taxes are charged to anybody.
If you have a previous Udyog Aadhaar Registration Certificate and you want to renew it then just go to our Udyam Registration renewal page.
Udyam Registration Certificate
When the entire phase of online registration is complete, the user can receive an Udyam Certificate of Registration. This Certificate has validity for life. This certificate should have a dynamic QR code from which you will access the Government Portal website and the business details. You can check the Udyam Registration sample certificate.
Udyam Registration Number Benefits
The business owner gets insurance on delay.
They can also make bank-accessible free collateral loans.
The Head of the business should take advantage of Octroi incentives.
Entrepreneurs can also demand duties for stamping and registration.
Interest rates of the banks can be reduced.
The business owner, who goes to Udyog Aadhar, will obtain a concession on electricity bills.
Will benefit from NSIC subsidies and credit scores & is eligible for IPS subsidies.
Getting an ISO certificate by refunding your payment.
Our portal has a single-window system for problem-free Udyam Registration online. If you face any kind of problems regarding form submission then you can contact us at udyam-registeration.org