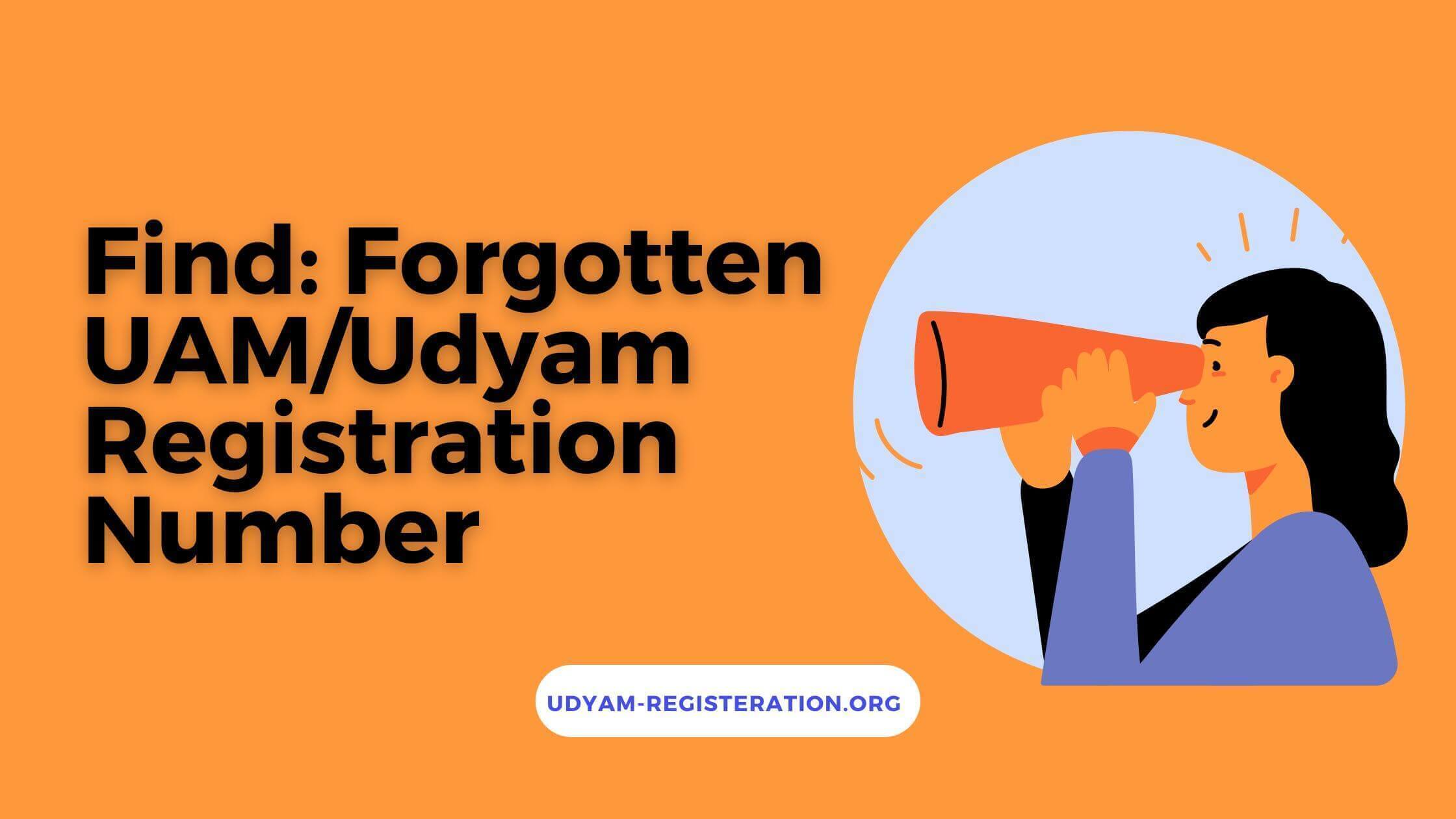 Find: Forgotten UAM/Udyam Registration Number
In the current era, people are dealing with lots of problems at the same time. So it is obvious that in a busy life, you may forget anything. You have mistakenly forgotten your Udyog Aadhaar Memorandum (UAM) or Udyam Registration Number (URN).
So just don't worry in this blog article we will completely guide you on how you can find your lost UAM/URN number with ease.
The importance of UAM/Udyam Registration Number
An organization can qualify for government grants and programs by having a valid UAM/Udyam Registration number, which is one of the key benefits. Many government programs, including the Pradhan Mantri Mudra Yojana and the Stand-up India program, are only accessible to companies with active UAM/Udyam registration. A business may also be eligible for tax breaks and subsidies if it has proper registration.
A legal UAM/Udyam Registration also serves as a means of verifying the legitimacy of the company, which is another benefit. It offers evidence that the company is reputable and deserving of potential clients and business partners. This might boost the company's reputation and make it simpler to get loans and investments.
On the other hand, there may be severe repercussions if your UAM/Udyam registration number is invalid. Businesses that don't have a current registration risk fines and other consequences. Additionally, a business may not be eligible for government grants and programs if its registration is invalid. This could hinder the company's expansion and development and make it challenging for it to compete in the market.
How to find a lost UAM or Udyam Registration Number Online?
Just follow the below-mentioned simple and easy steps to get your lost Udyog Aadhaar Memorandum (UAM) or Udyam Registration Number (URN)
STEP 1: First, go to the Udyam Registration Portal.
STEP 2: Select the option for getting a number i.e. UAM or Udyam Registration Number (URN).
STEP 3: Now choose the One Time Password (OTP) option, whether you want to get OTP on a mobile phone or an email address.
STEP 4: After that Click on the "Validate & Generate OTP" button.
STEP 5: OTP will be received at your registered mobile number or email address.
STEP 6: Enter the OTP and click On the "Validate OTP" button.
STEP 7: After that, you will get your Udyog Aadhaar Memorandum or Udyam Registration Number as per your selection.
NOTE: You can also check our blog article on -How to print Udyam Registration Certificate from the Udyam Registration number
Conclusion
Our udyam-registeration.org portal offers a single-window registration system for hassle-free Udyam Registration and does all your registration work on your behalf. So that every company owner, startup & entrepreneur does not have to face problems during registration. If you face any issues during finding your lost UAM or URN, then you can just fill out the form @udyam-registeration.org and we will revert you soon.